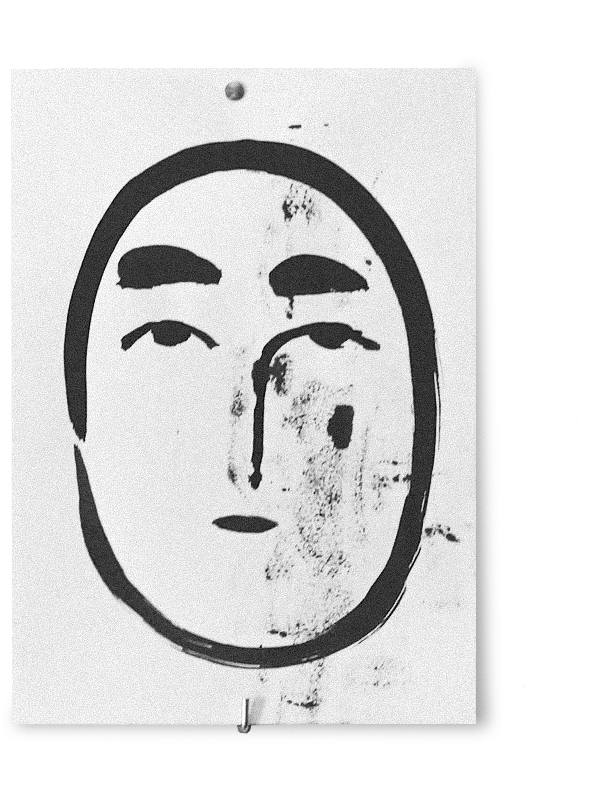 Pooya Abbasian is a Paris-Based artist and director born in Iran, 1983.
Focusing originally on visual arts, his work was exhibited in various galleries and festivals in Tehran and around the world, casting an ironic eye on the patterns of "self-exoticism" among artists from the Middle East.
He now embraces a large range of media and practices. As a director and film editor, he collaborated closely with director Jafar Panahi, directed videos for La Cinémathèque française, La Fondation Louis Vuitton, Le Centre Pompidou, and bands like Birdpen and Abby (Universal Music). He recently published two children books, as author and illustrator: Un arbre pour ami (Gallimard, 2016) and Mes amis monstres (Actes Sud, 2017). Pooya Abbasian is currently working on a very personal photography/drawing project. 
---
SOLO EXHIBITIONS
2017 – "Telesm" –  kultur kapellen, Pictoplasma festival ( Berlin, Germany )
2011 – "Nature Regulate" –  Mohsen Art Gallery ( Tehran, Iran )
2010 – "Aklil-al-Molook" – Mohsen Art Gallery ( Tehran, Iran )
2007 – "Exopalasht" – Azad Art Gallery ( Tehran, Iran )
2006 – "Drawing, Related, Unrelated" – Tehran Artists House ( Tehran, Iran )

GROUP EXHIBITIONS
2016 – Face à Face  at Association La Source, La Guéroulde, France
2014 – Transparency at Galerie des petits carreaux, Sain-Briac, France
2013 – Cousu Main-le temps passé at Galerie des petits carreaux, Paris, France
2013 – Art On Paper at Art On Paper art fair, Bruxelles, Belgium
2013 – Paysages at Galerie des petits carreaux, Sain-Briac, France
2013 – Interdit aux mineurs at Galerie des petits carreaux, Paris, France
2012 – Slick Art Fair Paris 7ème édition at Le Garage(haut-marais), Paris, France
2012 – Jaunes at Galerie des petits carreaux, Paris, France
2012 – Pictoplasma Festival at Babylon, Berlin, Germany
2012 – AnimaFac Festival at Grande Halle de La Villette, Paris, France
2010 – Iran Contemporary Illustration at Saba Art Gallery, Tehran, Iran
2010 – Window at Mohsen Art Gallery, Tehran, Iran
2010 – Obligatory military service at Mohsen Art Gallery, Tehran, Iran
2009 – Nowruz at Shirin Art Gallery, Tehran, Iran
2007 – 9th visual arts biennial at Contemporary Art Museum, Tehran, Iran
2007 – Small Drawing at Ebnesina Gallery,  Tehran, Iran
2006 – House of Drawing 2nd Gathering at House of Drawing, Tehran, Iran
2006 – Limited Access at Azad Art Gallery, Tehran, Iran
2006 – House of Drawing 1st Gathering at House of Drawing, Tehran, Iran
2006 – 8th visual arts biennial at Contemporary Art Museum, Tehran, Iran
2005 – First Poster at Honar Art Gallery, Tehran, Iran

---
SELECTED PROFESSIONAL EXPERIENCES
2017
Illustrator of a children book Les Poulpes, les futur maitres du monde, Actes-Sud
Illustrator of a children book Incroyable avanture de la génétique, Nathan
Collaboration with Joanna Lurie on Post-Production of short animated, Lardux films
Illustrator of a children book Sonnette entre chien et loup, Gallimard
2016
Author and Illustrator of a children book Mes amis monstres, Actes-Sud
Collaboration with Centre Pompidou on exhibition Jafar Panahi Images/Nuages 
Director of a video for Daniel Buren's installation at Louis Vuitton Fondation
Director of a video for exhibition Icônes de l'art moderne  at Louis Vuitton Fondation
Director of a short film, Une maison c'est quoi? for Association La Source
2015
Illustrator of a children book Un arbre pour ami, Gallimard 
Collaboration with Jafar panahi on a movie Taxi Téhéran
Director of a music vidéo for BirdPen-Equal Parts (Jar Records)
Graphic designer at La Cinémathèque française
2014
Graphic designer for a movie Nous trois ou rien (Directed by Kheiron)
Graphic designer at La Cinémathèque française
Graphic designer at Celluloid-Dreams
2013
Selected on CinemaCity workshop with ARTE
Director of a music vidéo for Abby-Monsters (Universal music)
Collaboration with Jafar Panahi on a movie Pardé
Graphic designer at La Cinémathèque française
2012
Director of a music vidéo for BirdPen-Nature Regulate (Jar Records)
Collaboration with Jafar Panahi on a movie This is Not a film
2007-2009
Collaboration with Abbas Kiarostami for Les Murs exhibition
Collaboration with Sadegh Tirafkan  for Assar exhibition 
Director at PiP Agency at Tehran
Graphic designer/Director at Shizaru Design Studio
Art director at Drawing House
2003-2006
Director at Nimad Int. Creative House
Director of teasers for MTV Istanbul
Graphic designer at Design Studio
Graphic designer at Faber-Castell